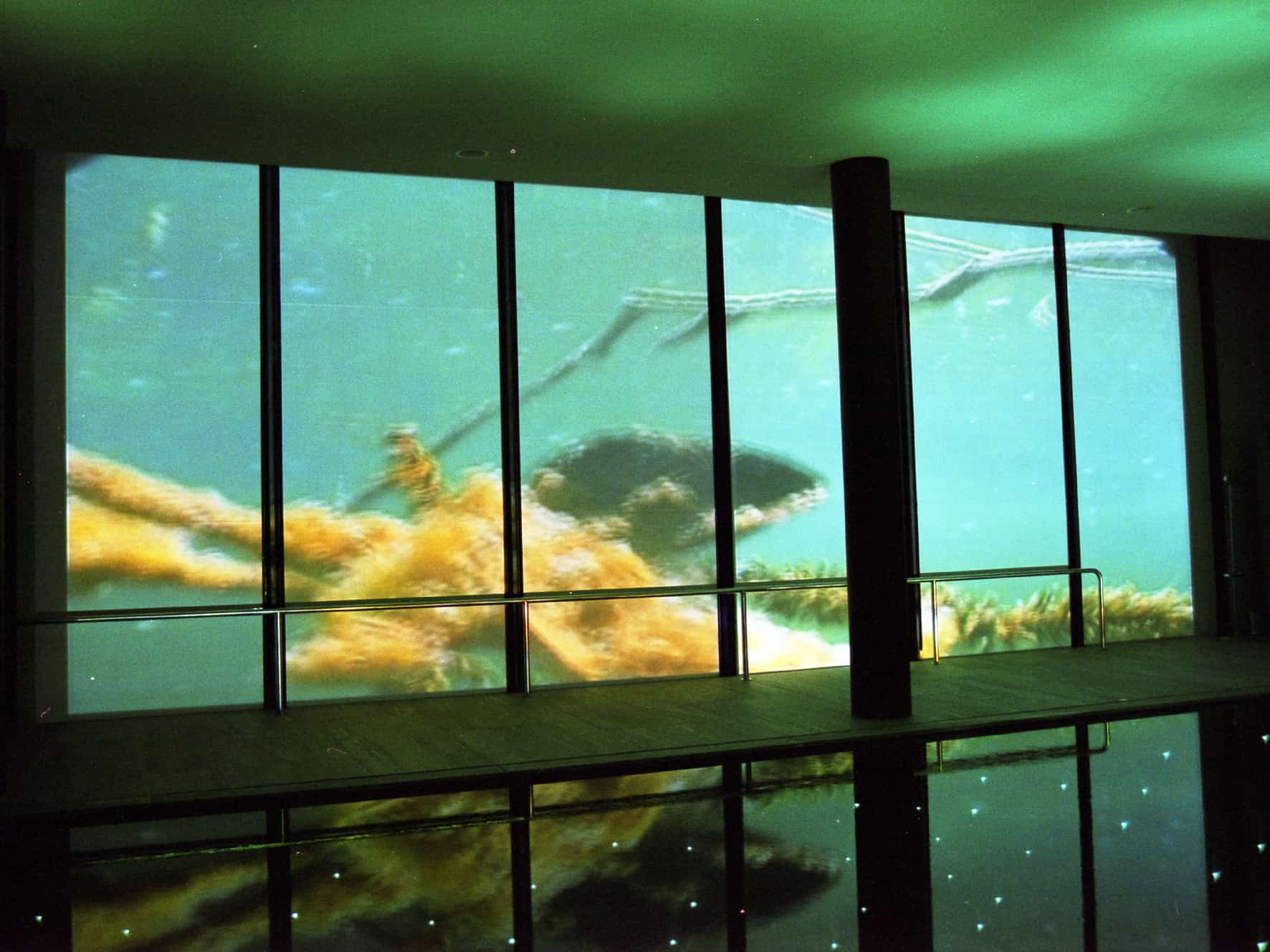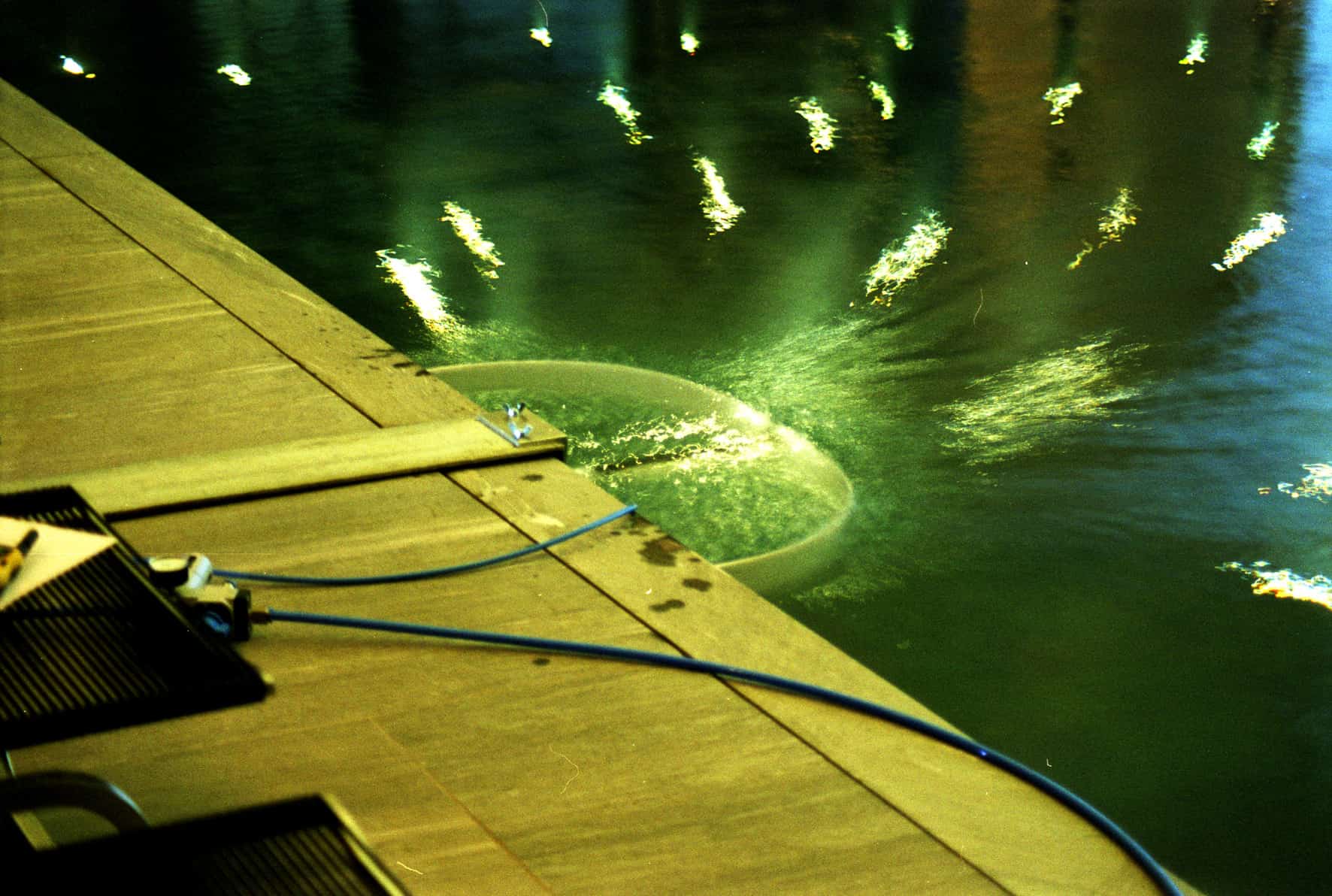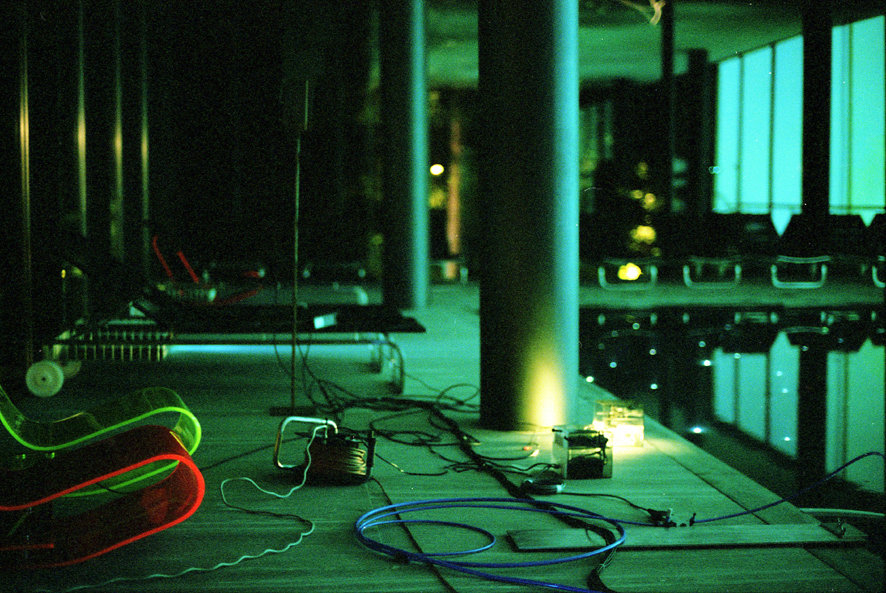 Cresta unter Wasser
Wireless Microphon und Kameras im Poolbereich
Cresta unter Wasser
Wireless Microphonempfänger
A sonochromatic frequency apparatus that materialises the gaze and memory of the water woman of Cresta and projects them through the echo of the pedestrians and a muscle in the swimming pool.

In the dome where the three pedestrian passages between the hotel wings meet, the sound of people passing through is recorded by a microphone and transmitted by radio to the central computer station in the "delight" glass cube.

A wave processor translates the step impulses into digital signals and transmits them to the wave generator floating in the pool, a pneumo-muscle apparatus driven by compressed air.

Two cameras record real-time images of the generated waves. The central control computer processes the sequence of the video movie from further image levels – Cresta Lake underwater shots, scenic shadow theatre and shots of "souls lost in the pool" – and directs the colourful atmosphere via the underwater glass fibre lights in the pool.

The dramaturgy is interactively determined by the steps of the dome passers-by.
In collaboration with Valentina Vuksic, Niki Schawalder and Philipp Oettli.
Exhibitions
◦ Park Hotel Waldhaus, Summer 2005-200, Flims, Switzerland.